Forget about that white wall brighten up a room with a photo wallpaper of animals. This way you bring nature into your home and make a real statement in your interior. Animal wallpaper is a showpiece where all the attention goes to. And whether you go for black and white animal wallpaper, or bright colors, that does not matter. With a few strips on a whole or part of the wall, you can create more atmosphere in one fell swoop. The beautiful plates from our range create a picturesque effect and make your interior complete.
Besides all kinds of animals, we also have animal wallpaper such as zebra prints, panther prints and cow prints. The list of animals is enormous. If your favourite animal is not among them, please contact us. We will help you to look up your animal wallpaper. If you have your own photos, we can also print them if the picture is of high quality. But our colleagues will check this for you. The most beautiful animal wallpaper can easily be ordered online.
Tips for styling animal wallpaper
Do you put wallpaper with animals on the wall? Then make sure that it is shown to its best advantage by incorporating elements from the photo wallpaper into the rest of your interior. For example, choose a colour from the print and let it come back in different accessories. Like the decorative cushions on the sofa, the colour of the dining room chairs, or a rug on the floor. This way you create unity in the room.
Do you prefer not to use too much colour? Combine an animal wallpaper in black and white with cool natural materials. Like wood, leather and wool.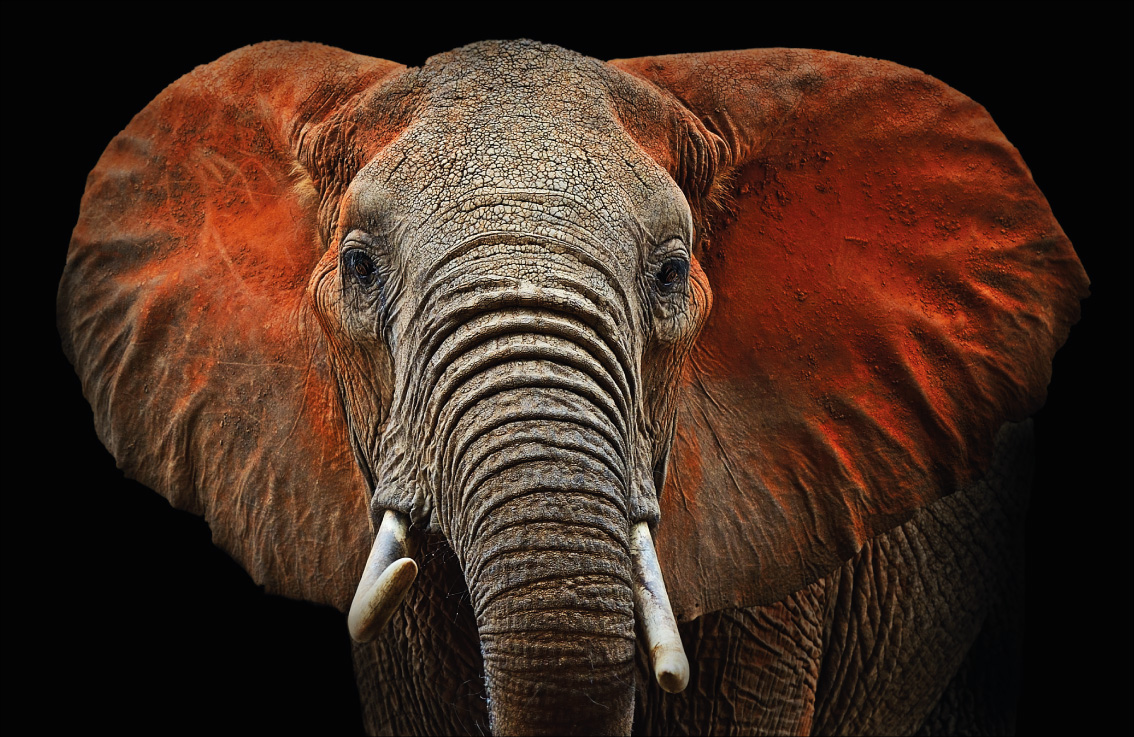 Photo wallpaper with animals in your interior
Because our collection of wallpaper with animals is so large, there is a suitable one for every interior style. The colourful patterns and prints are particularly suitable for children's rooms. The dreamy photos fit perfectly with a romantic, bohemian or worldly style of living. And does our fleece wallpaper with animals in neutral colors again fantastic in modern, industrial and Scandinavian interiors. So browse through our range for inspiration and choose one that suits the space you want to give a makeover.
Tailor made animal wallpaper
If you have made a choice for a beautiful animal wallpaper, you can easily order it online. When we have received your order, we will immediately start working on your wallpaper. We print your animal wallpaper on our large format printers. An image is printed in one piece, so the patterns blend into each other perfectly.
As wallpaper we only use PVC-free non-woven wallpaper. Non-woven wallpaper does not shrink, gives a razor-sharp print and is easy to apply. The inks used are water-based and odourless. Production takes place on working days within 24 hours and delivery is within 1-3 days.
Attention! All around we print 5 cm extra because walls are not always straight. The photo wallpaper is therefore printed 10 cm wider and higher. After wallpapering you have to cut it away. Uncheck this option to have the wallpaper printed exactly to size.
Happy?
If you are satisfied with your result, we are happy to hear from you. Will you send us a picture of the result? Or share it with us on social media?