Game wallpaper for the computer room
We also have various items in the gaming wallpaper category. Think, for example, of a wallpaper of blue 3D tiles that are reminiscent of the pixels in games. Wallpaper of an abstract hawk. But above all the various types of game wallpaper of a Formula 3 car. With cockpit view, left side view, front view, lower side view and lower rear view. What better decor to play a racing game in than this gaming wallpaper.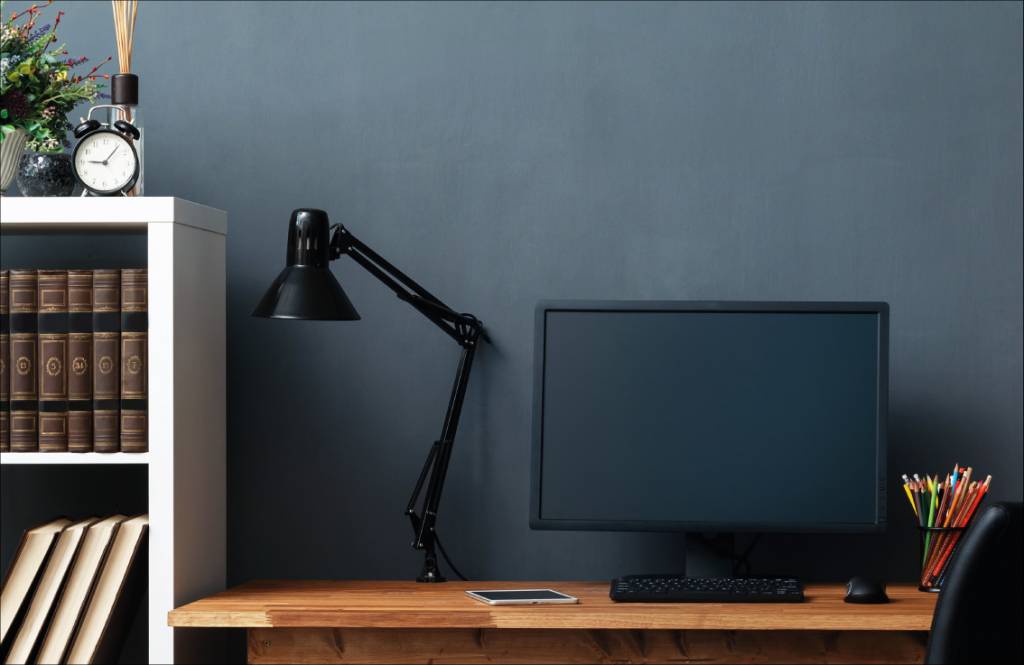 Wallpaper in the computer to dream away at
Are you not into games? Then we also have a large collection of computer room wallpaper for you to dream away. From phenomenal pictures of Scottish Highlanders in nature, to the skyline of Shanghai. And from the green northern lights above snowy rocks to a desert with cacti. Or how about a computer room wallpaper of a blue waterfall in the jungle, or a wooden pier above the azure sea? Every time you're hard at work, thanks to the computer room wallpaper you can see at a glance what you're doing it for: and then enjoy it just as much.
Computer room wallpaper made to measure
If you have chosen a nice computer room wallpaper, you can easily order it online. As soon as we receive your order, we get to work for you. We print your computer room wallpaper on our large format printers. We print an image in one piece, so that patterns flow into each other perfectly. 
Moreover, we only use PVC-free non-woven wallpaper. Non-woven wallpaper does not shrink, produces a razor-sharp print and is easy to apply. The inks used are water-based and odourless. Production takes place within 24 hours on working days and delivery within 1-3 days.
Attention! We print standard 5 centimetres extra around the edges because walls are not always straight. The photo wallpaper will therefore be printed 10 centimetres wider and higher. After the wallpapering you have to cut it away. Uncheck this option to have the wallpaper printed in exactly the right size.
Wallpaper accessories
Don't forget to order the right tools. Then you can immediately start applying the wallpaper when you receive your order.
Happy?
If you are satisfied with your result, we would be pleased to hear from you. Will you send us a picture of the result? Or share it with us on social media.