Kitchen wallpaper in all shapes and sizes
Imagine yourself in a chic restaurant with stylish prints of famous paintings such as The Girl with the Pearl Earring by Johannes Vermeer, The Endangered Swan by Jan Asselijn and Vase with Flowers by Rachel Ruysch. With this wallpaper in your kitchen, it will be as if you are having breakfast, lunch and dinner in the Rijksmuseum. Also beautiful: photo wallpapers of landscapes. Like this picture of an Italian landscape with umbrella pines, a wheat field or a reflection in a forest lake. It's a great place to dream away while eating.
Because of our wide range of products, there is always a wallpaper that fits your dining area. And the best part? At Wallgroup.com we only supply non-woven wallpaper that is suitable for kitchens.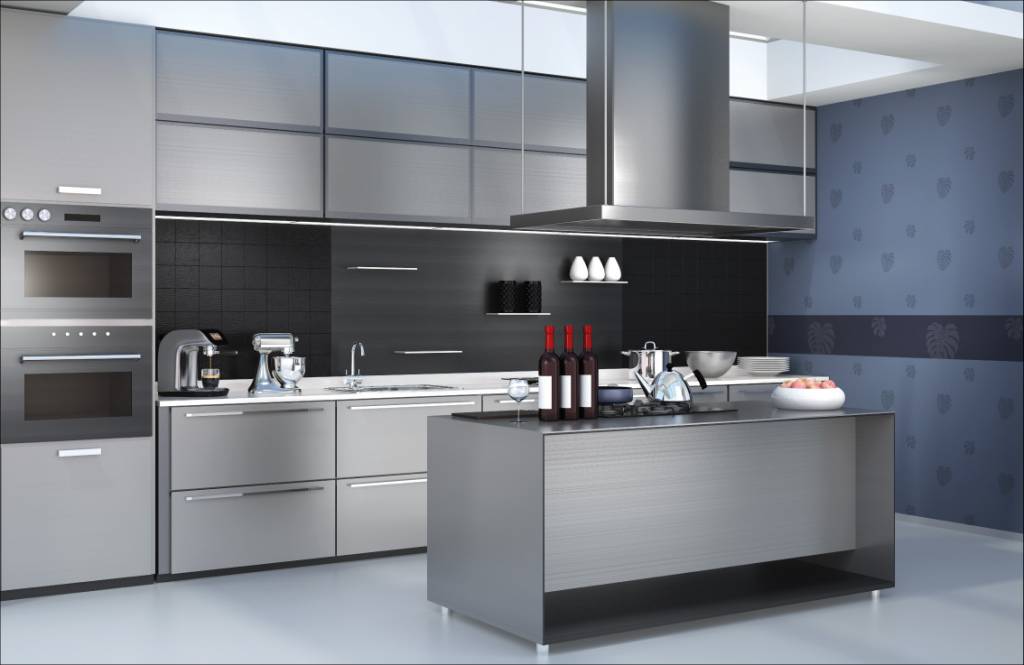 Special wallpaper for the kitchen 
Perhaps even more fun is the special kitchen wallpaper from our collection. You can think of texts that have to do with food and drink. We have a kitchen wallpaper with texts about snacks, coffee and the bakery. We also have very cool patterns of vegetables, cutlery and bread. And colourful photo wallpaper of, for example, red fruit, fish and different mushrooms. Finally, we have some cheerful wallpapers made of Portuguese tiles that would be great in the kitchen behind the cooker. This will motivate you to cook deliciously every day. 
Kitchen wallpaper made to measure
If you have chosen a nice kitchen wallpaper, you can easily order it online. As soon as we receive your order, we get to work for you. We print your kitchen wallpaper on our large format printers. We print a picture in one piece, so patterns flow into each other perfectly. 
Moreover, we only use PVC-free non-woven wallpaper. Non-woven wallpaper does not shrink, produces a razor-sharp print and is easy to apply. The inks used are water-based and odourless. It is also easy to clean and a sturdy material that can take a lot of wear. This makes non-woven wallpaper suitable for use in the kitchen. Production takes place within 24 hours on working days and delivery within 1-3 days.
Attention! We print an extra 5 centimetres around the edges because walls are not always straight. The photo wallpaper will therefore be printed 10 centimetres wider and higher. After the wallpapering you have to cut it away. Uncheck this option to have the wallpaper printed in exactly the right size.
Wallpaper accessories
Don't forget to order the right tools. Then you can immediately start applying the wallpaper when you receive your order.
Happy?
If you are satisfied with your result, we would be pleased to hear from you. Will you send us a picture of the result? Or share it with us on social media.