Wallpaper in the baby room: 8 adorable examples
A nice nursery for the youngest of us starts of course with inspiring and beautiful baby wallpaper. If you're going to decorate the nursery, it's a good idea to start by choosing a wallpaper. This way you can determine the style of the room and further decorate and style it with the furniture and accessories. What is the right atmosphere and themes for a baby's room?
Matching wallpaper for a children's room
The choice of wallpaper today is enormous. When choosing baby wallpaper, it is important to understand the experience of young children. What do they like? And what motifs, themes and colour combinations have a relaxing effect on babies?
Although the final choice also depends partly on personal taste, there are a few general guidelines.
Cheerful and/or neutral colours often do well with young children.
Baby wallpaper with animals or animal figures fits in well with the natural interest in and love for animals that many babies and young children show. Natural scenes and certain landscapes also fit in well with this.
Choosing a special baby or children's theme allows the baby wallpaper to fit in with the experience of the child. You can choose a general theme, but the colour and subject can also be specially adapted to a boy or a girl.
Examples of baby wallpaper
The above advice is still somewhat general. That is why we now give some concrete examples of nice wallpaper for the baby's room.
---
1. Beach with starfish and shells
Photo wallpaper with starfish on white sand and several shells. By using this motif as wallpaper for the baby's room, you can create your own beach on the wall! Natural shapes such as starfish and shells always do well, while the plain, white background breathes tranquillity and safety. These are elements that stimulate a good night's sleep for the baby.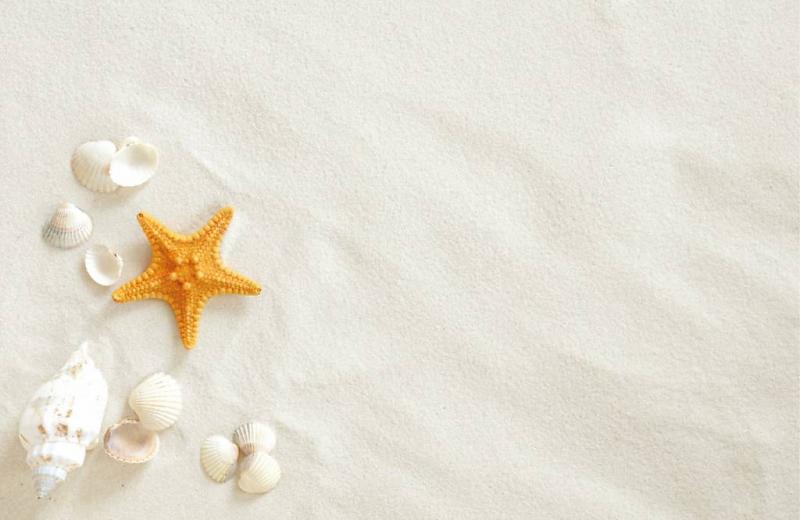 ---
2. Floating feather in sunlight
Photo wallpaper with feather in the sun shows a floating feather that, against the background of a clear blue sky and white clouds, is lit up by a glimmer of sunlight. A calming motif that looks very nice in a baby's room. The colour blue is also ideal for a boys' room.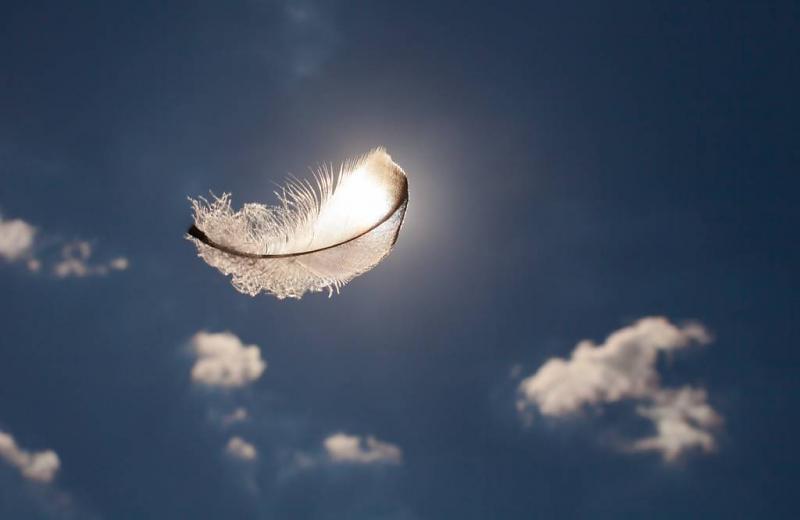 ---
3. The cutest patterns
Trendy photo wallpaper with cute little animals from the forest. The motifs are cheerful and playful and therefore completely customized to the experience of the youngest among us. This baby wallpaper is fun for both boys and girls. The background colour can be adjusted, as well as the size of the animals. This is also possible for all photo wallpaper with patterns.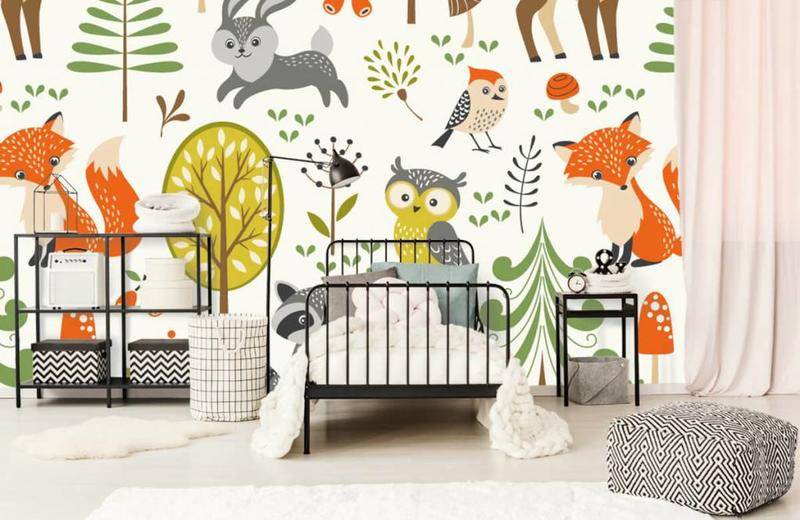 ---
4. The king of animals
Animals are and remain a source of fascination for both young and old. And what could be better than to have a beautiful picture of the king of animals, the tough and graceful lion, as a wall decoration. This photo wallpaper shows a lion against a black background.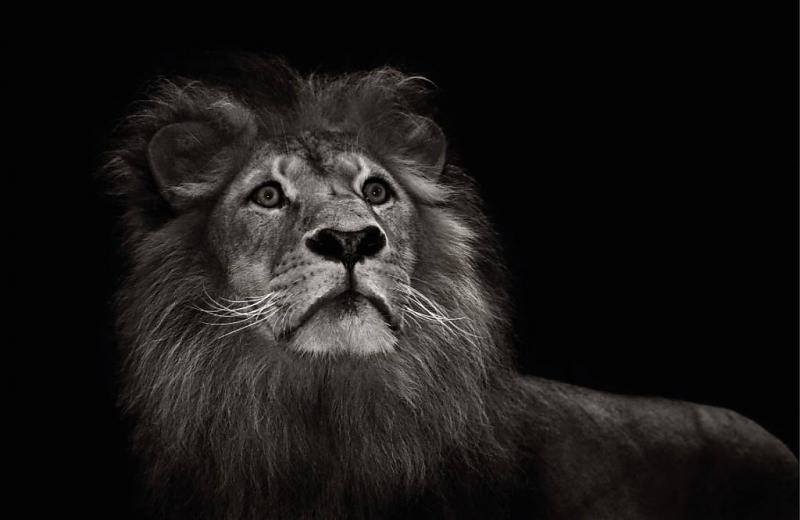 ---
5. Elephant on the wall
Elephants are strong and gentle giants. Just like humans, they are real family animals that take very good care of their young. This photo wallpaper close-up of an African elephant is rough, but also symbolizes the family feeling that a baby room radiates. Choose a beautifully large and wall-filling image.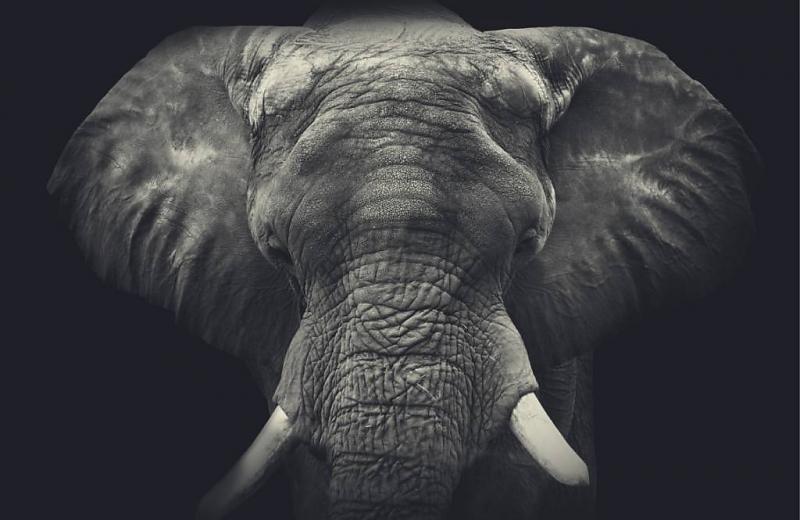 ---
6. Baby seal
There are few animals with a higher cuteness level than baby seals. A photo wallpaper with a seal will do well in the baby's room, especially because the cute little creature will look at your sprout with its tender and big black eyes. A sweet baby seal for a sweet baby room.
---
7. White unicorn
The unicorn is without a doubt one of the most popular and imaginative mythical animals. This mythical, horned horse is a paragon of beauty, nobility and innocence and therefore also fun as a wall decoration for a baby's room. This photo wallpaper is a photo wallpaper with white unicorn against the background of a peaceful and arcadian meadow.
---
8. Transparent soccer balls
Do you know by now that your son is going to be a professional footballer? You can't prepare your kid early enough with football wallpaper! This beautiful, colourful and soothing childeren wallpaper is ideal for the sporty family. It shows a series of transparent soccer balls against a grass-green background. It symbolises the football field.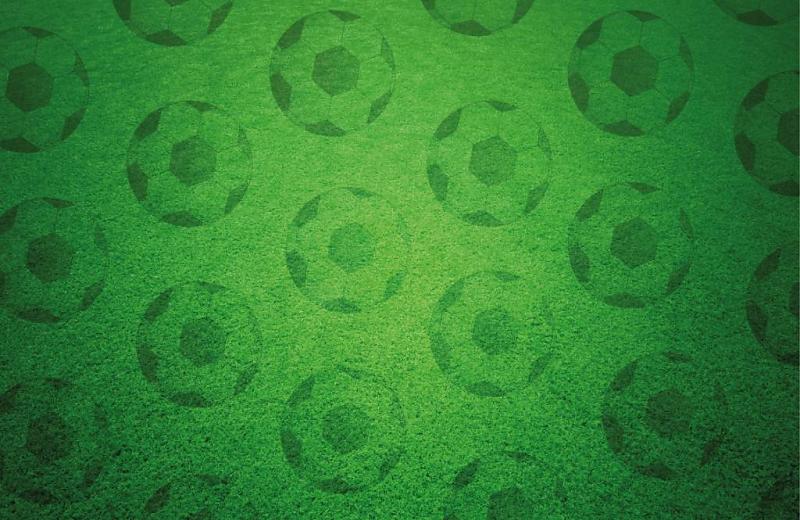 ---
Productspecificaties
Our photo wallpaper is exclusively printed on PVC-free non-woven wallpaper. Because the material meets all important environmental requirements, it is ideal for the baby's room.
In addition, our baby wallpaper has a number of other advantages:
The material is printed with water-based ink.
The wallpaper is odourless and free of PVC. In addition, there are no other plasticizers in the material.
The material does not shrink. In addition, our baby room wallpaper has good scratch and water resistance.
The photo wallpaper is fire-resistant and childishly easy to remove.
Still looking for something else? Take a look around on our website and find a suitable photo wallpaper!
---