Images say more than a thousand words. But with the text wallpaper of Wallgroup.com, words and quotes are central. We print your chosen words in a pattern on our environmentally friendly fleece wallpaper. 
A textcloud can also give a very nice effect or how about words like 'Cooking and chatting', 'Coffee', 'Enjoying a glass of wine' or 'Good food' in your kitchen. Be inspired by the category photo wallpaper with texts or provide your own text. Text wallpaper is easy to buy online.
Custom wall text on wallpaper
A lyric that's special to you. Or words with emotional value. A handwriting of a loved one. Whatever lyrics or words you choose, we can put them on photo wallpaper for you. Do you have your own design or would you like our design team to make a text wallpaper for you? Please contact us and we'll get to work on a custom wall text for you.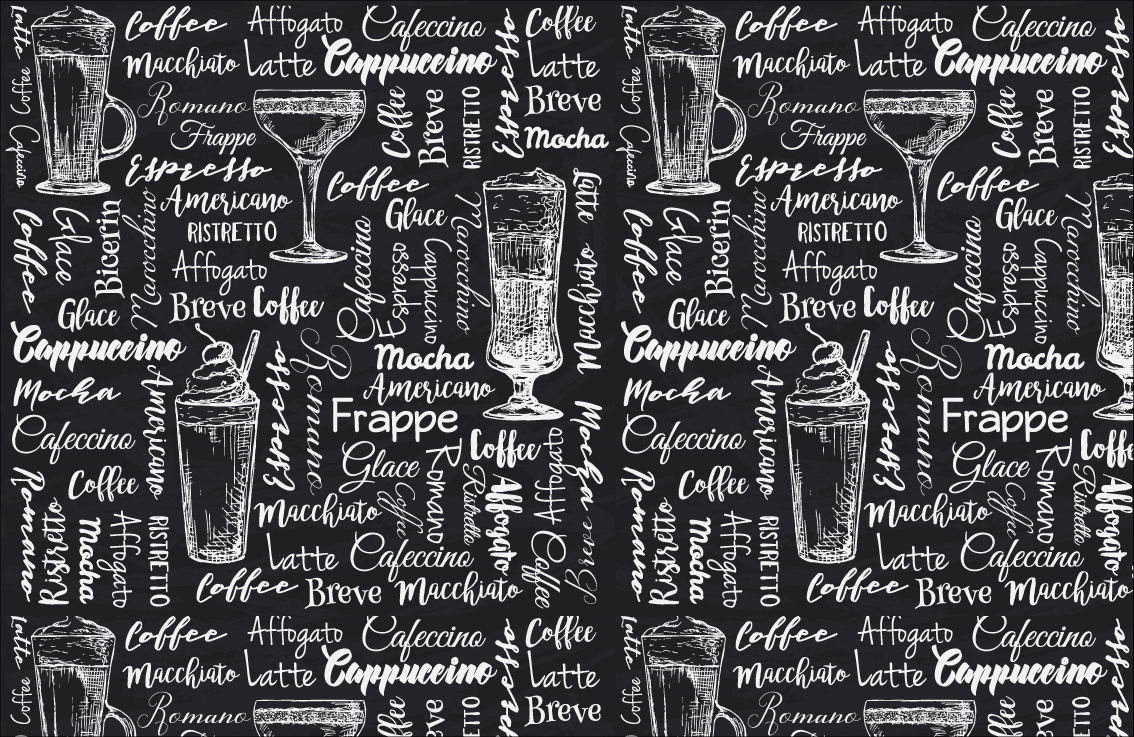 Text wallpaper made to measure
If you have made a choice for a beautiful text wallpaper, you can easily order it online. Click on the image, specify the size of your wall and select with your finger or mouse which part of the image you want to have printed. You can have an image mirrored or made in black and white.

As wallpaper we only use PVC-free non-woven wallpaper. Non-woven wallpaper does not shrink, gives a razor-sharp print and is easy to apply. The inks used are water-based and odourless. Production takes place on working days within 24 hours and delivery is within 1-3 days.

Attention! All around we print 5 cm extra because walls are not always straight. The photo wallpaper is therefore printed 10 cm wider and higher. After wallpapering you have to cut it away. Uncheck this option to have the wallpaper printed exactly to size, but please note that walls are not always 100% straight!

Wallpaper accessories
Don't forget to order the right tools. Then when you receive your order, you can immediately start applying the wallpaper.
Satisfied?
If you are satisfied with your result, we would like to hear from you. Will you send us a picture of the result? Or share it with us on social media?