Beautiful, luxurious and design: you decide
Are you going for luxury or design wallpaper? We will show you what colour of wallpaper you can combine with the special photos that are available. So are you looking for something special, something unique or something else that will attract the attention of everyone who enters your home? And would you like to enjoy it yourself every day? Discover our extensive range, with which you will always make a good choice.
Make a beautiful and luxurious choice, with design wallpaper that immediately attracts attention. Travel to the other side of the world with our photo wallpapers, bring the outdoors in or enjoy a completely different atmosphere. We will help you get new living room ideas with the wallpaper that we will print for you in the highest quality.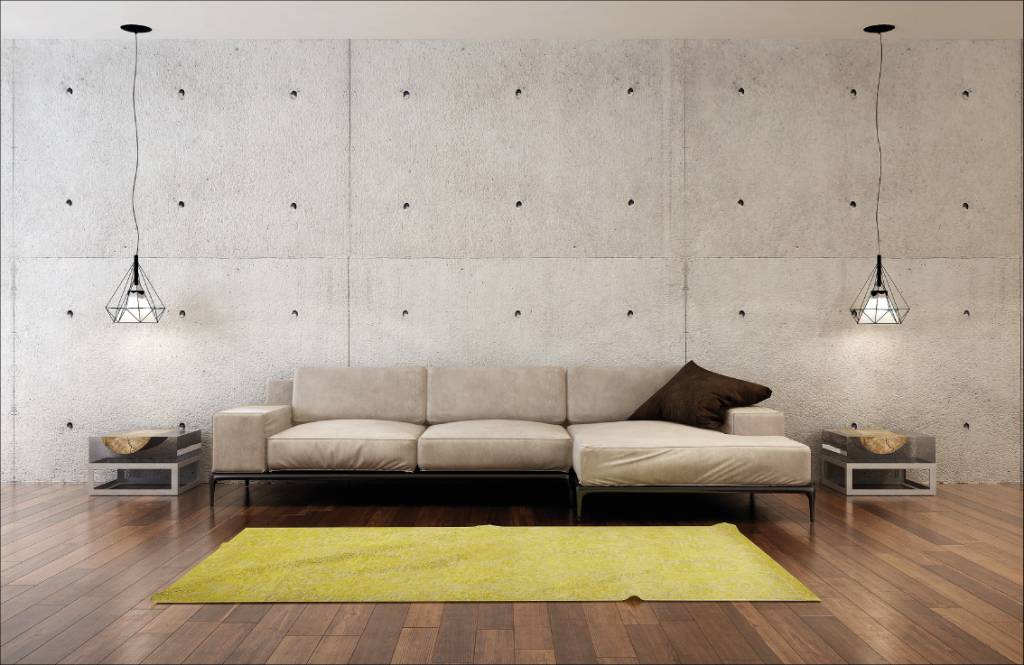 Ordering living room wallpaper
You can order your living room wallpaper online. We get to work on it right away and often send it to you the same day. So why not order your wallpaper for your living room online now? It will be delivered within 1 to 3 working days.
Made-to-measure living room wallpaper
If you have chosen a nice living room wallpaper, you can easily order it online. As soon as we receive your order, we will get to work for you. We print your living room wallpaper on our large format printers. We print an image in one piece, so patterns flow into each other perfectly.
Moreover, we only use PVC-free non-woven wallpaper. Non-woven wallpaper does not shrink, produces a razor-sharp print and is easy to apply. The inks used are water-based and odourless. Production takes place within 24 hours on working days and delivery within 1-3 days.
Attention! We print standard 5 centimetres extra around the edges because walls are not always straight. The photo wallpaper will therefore be printed 10 centimetres wider and higher. After the wallpapering you have to cut it away. Uncheck this option to have the wallpaper printed in exactly the right size.
Wallpaper accessories
Don't forget to order the right tools. Then when you receive your order, you can immediately start applying the wallpaper.
Satisfied?
If you are satisfied with your result, we would like to hear from you. Will you send us a picture of the result? Or share it with us on social media?